Completed works

Secrets of the Virgin Queen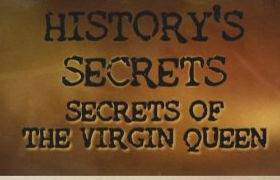 They called her the Virgin Queen, England's first Queen Elizabeth, a revered ruler in her own lifetime. Yet behind her fame lie many dark secrets, and an......

Inside Job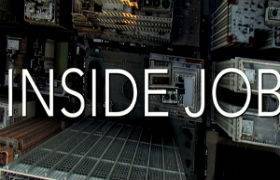 Inside Job is a 2010 documentary film about the late-2000s financial crisis directed by Charles H. Ferguson. The film is described by Ferguson as being about......

AquaTeen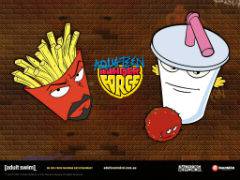 Aqua Teen Hunger Force is an American animated television series on Cartoon Network's late night programming block, Adult Swim. The series revolves around the......
Our Services
- Voice-over is a production technique where a voice is used in a television production. The voice-over may be spoken by a specialist voice actor or a group of professional actors. It is pre-recorded and placed over the top of a film or programme and is commonly used in documentaries to explain information.

- Recast is a unique high complexity recording technology. In recast the duration of spoken phrases (dialogue), in Russian, should agree with the original one and strictly coincide with it from the beginning to the end. The actors must not simply read the script but interpret the character.

- Lip-sync, (short for lip-synchronization) is a technical term for matching lip movements with spoken speech; the original voices being eliminated. In film production, lip synching is often part of the post-production phase.

- Translation into Russian from all European languages

- Creation of synchronous texts

- Casting is a pre-production process for selecting a cast of actors, singers, and other professionals for a recording performance. The main task of casting is to coincide the effect between images on the screen, with the voices off-screen. It's important to take into consideration the original voice, age, and temperament of the character.

- Dubbing direction
High quality lip-sync dubbing creates the impression that the actors speak and articulate in the original language, practically acting out the scene, translating not just the words, but also the emotions and expressions. An important factor is matching lip movements with spoken speech.

- Mixing


We are proud of our flexible approach to pricing and consider our profession to be a special art. In a word, we take pleasure in our work and would like our clients to benefit from this.