Completed works

Secrets of the Virgin Queen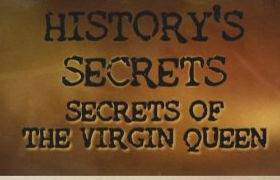 They called her the Virgin Queen, England's first Queen Elizabeth, a revered ruler in her own lifetime. Yet behind her fame lie many dark secrets, and an......

Inside Job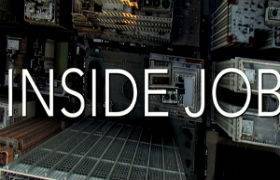 Inside Job is a 2010 documentary film about the late-2000s financial crisis directed by Charles H. Ferguson. The film is described by Ferguson as being about......

AquaTeen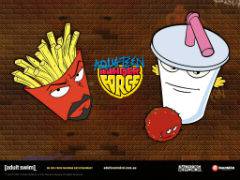 Aqua Teen Hunger Force is an American animated television series on Cartoon Network's late night programming block, Adult Swim. The series revolves around the......
About Studio
The dubbing studio - ZONE STUDIO - was opened in 1998 as a representative of the English company ZONE VISION, to voice-over television programmes for the Discovery Channel.
In September 1997 the Zone Cable & Satellite Department was founded in Russia, it presented features of interest from the first-rate Cable and Satellite channels.
Later, Zone Studio started working with the following channels: Romantica, Е! Entertainment, Hallmark, Club, Reality and CBS Drama.
Zone Vision now has a new name – Chellozone, it's a leading international broadcaster and creator of television channels and represent CIS and the Baltic Countries well-known TV channels: CBS Action, CBS Drama, CBS Reality, CBS Europa, Extreme Channel, Horror Channel, Food Network, Jim Jam, Fine Living Network, Outdoor Channel and the MGM Channel.

Currently Zone Studio is engaged in voice-overs and dubbing the features and programmes for the following channels: CBS Drama, CBS Reality, Reality Chello, 2x2, Outdoor Channel, MTV, Fine Living Network, ТV 3 etc. 

Being among the leaders in the domestic market, we were one of the first to use computer recording, editing, and mixing. Today all the materials are uploaded and downloaded through the Internet thus making us more efficient.

In 2005 we built our own studio in the city of Moscow. It has modern accommodation and equipment consisting of three narrator studios and apparatus rooms, where eight people can work simultaneously.
Our studio is staffed with skilled translators who can not only translate texts but capture the particular mood of the piece. They know Russian and foreign languages well and can display virtuosity in their translations.
Our administrative and technical staff brings a great wealth of experience to the job and together allows us to use data and equipment practically round-the-clock, in order to provide quick and quality service. We also have many talents and experienced directors.
Very often we invited celebrities for special projects, they are: Nikolai Fomenko, Oskar Kuchera, Nikolai Valuev, "Gradusy" band, and Nagano.
We are proud of our flexible approach to pricing and consider our profession to be a special art. In a word, we take pleasure in our work and would like our clients to benefit from this.


Our staff