Completed works

Secrets of the Virgin Queen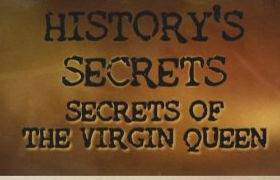 They called her the Virgin Queen, England's first Queen Elizabeth, a revered ruler in her own lifetime. Yet behind her fame lie many dark secrets, and an......

Inside Job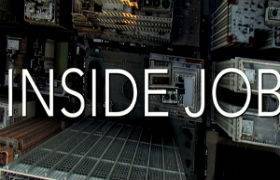 Inside Job is a 2010 documentary film about the late-2000s financial crisis directed by Charles H. Ferguson. The film is described by Ferguson as being about......

AquaTeen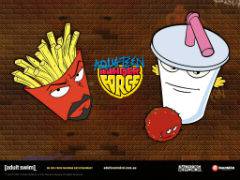 Aqua Teen Hunger Force is an American animated television series on Cartoon Network's late night programming block, Adult Swim. The series revolves around the......
Our partners
During many years of business activity Zone Studio has gained wide experience, acquired a good reputation and long standing partners:

• The English company Chello Zone is a leading international broadcaster and creator of television channels across Europe, the Middle East, Africa and Asia. In Russia Chello Zone represents CBS Reality (documentaries and reality-shows), Jim Jam (animation for preschoolers), Extreme Sports Channel (all about extreme sport), Outdoor Channel (true high definition content: from fishing to hunting, and off-road driving to wilderness adventure), Fine Living, Food Network, Bloomberg TV, CCTV Russia, CCTV News
• The American company SDI Media (in 2007 we dubbed many full-length films)
• Warner Bros. - one of the major film studios, an American producer of film, television, and music entertainment.
• LUX-TV - a worldwide TV network broadcasting content related to "luxuries"
• MAN-TV – channel specialized on men-oriented programmes.
• BTI (Broadcast Text International), for which we voice-over the channels: Reality, CBS Drama, and FLN;
• Russian TV channels: MTV, 2х2, TV3, TV7
• In 2008 Zone Studio dubbed a full-length animation "Pioneer-Heroes" (tentative title), which was represented at the Cannes Film Festival.


Read more about our partners